This autumn the passing of fashion designer Sophia Kokosalaki came as very unexpected and terribly sad news. Our heartfelt condolences go to her family, colleagues and friends at this time.
We first heard of Sophia at the Foundation when she was nominated and subsequently won the 2001 Arts Foundation fellowship for Fashion Design. Her aim she said in her application was ' to produce clothes that offer commercial viability without compromising the creative output and the distinctive aspect of hand-craftmanship to them.'It was an aspect that the judges loved about her work with her elegant take on drapery, often including intricate crafted details, with the resulting output being both assured and sophisticated clothes.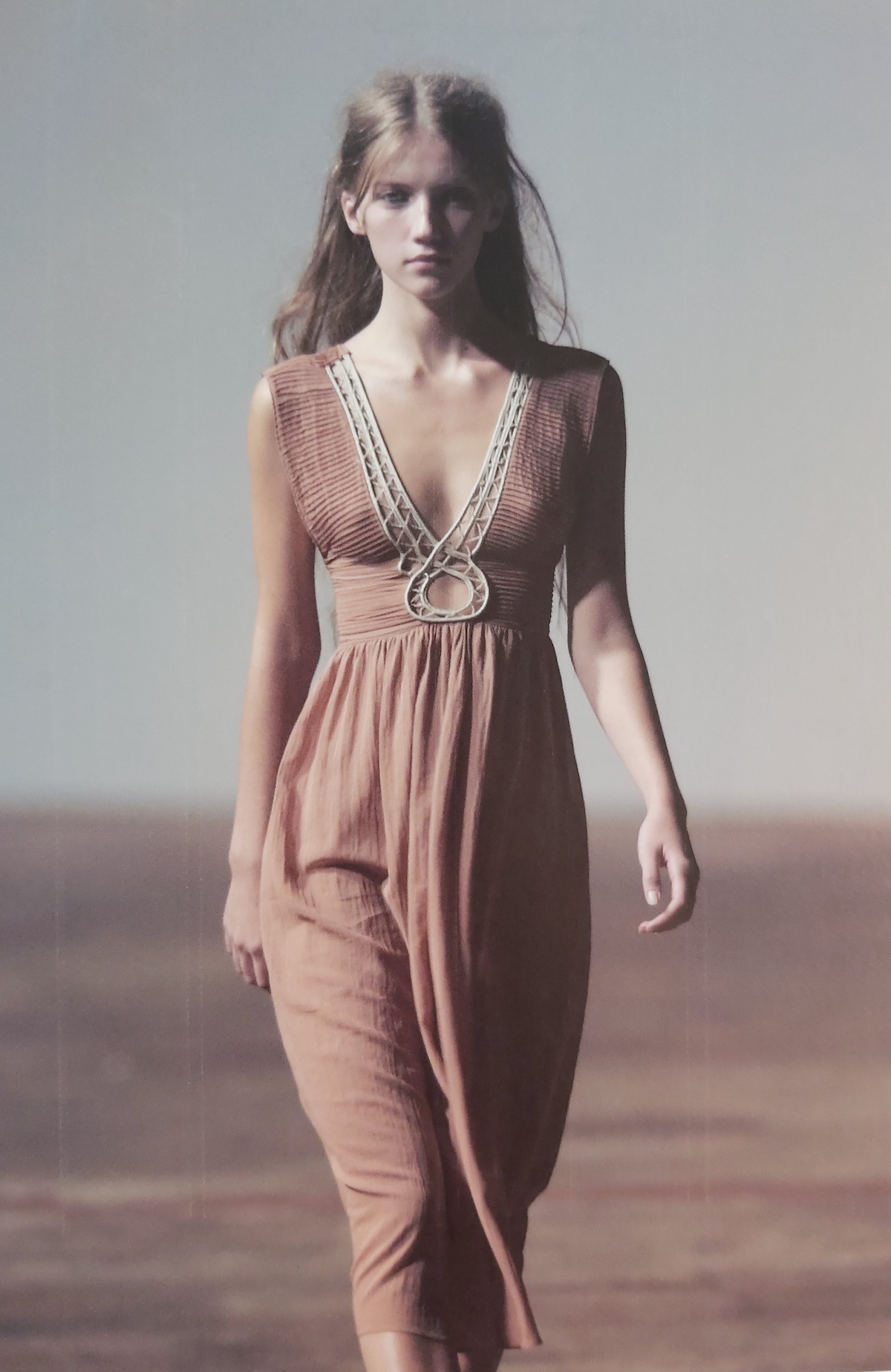 Going through her file at the Foundation's offices we found a few images from the 2001 spring/summer collection which she had included in her application plus her report she wrote at the end of the fellowship where she talked about this element of hand-craftwork within her practice.  'As one of the most prominent features in my work is the use of labour intensive handwork, being able to take on more people who are better technicians to work on the construction of the garments is vital.' She went on to mention being able to pay them promptly with the fellowship monies and therefore 'stretching the limits of the use of their abilities.' It was nice to read that the monies had helped her during this time in an industry which pushes its designers to crazy limits at the best of times.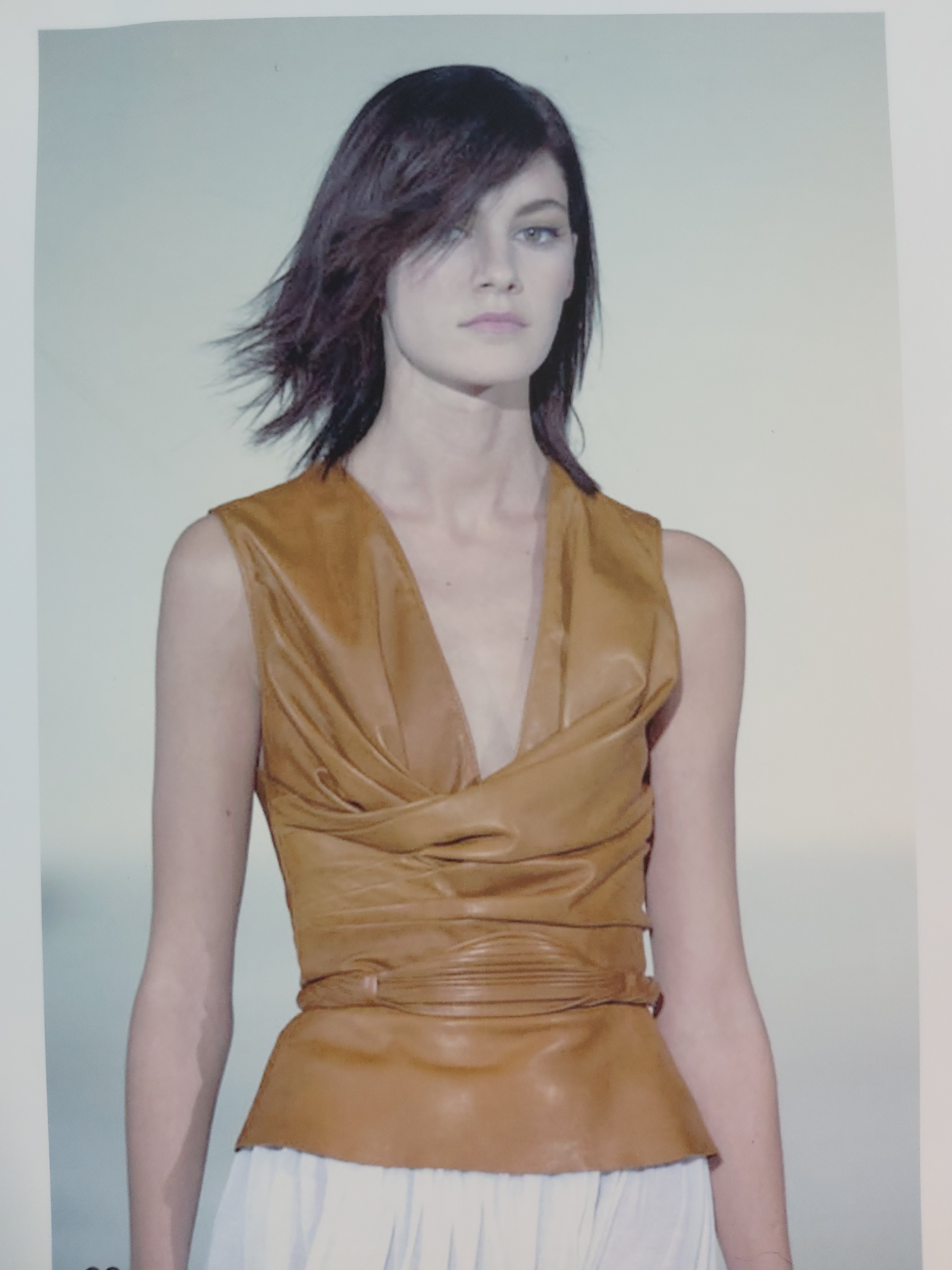 The year we met her she confirmed a collaboration with Topshop and went on to design the costumes and uniforms at the 2004 Olympic Games in Athens. Two years later she became creative director at French fashion house Vionnet where she introduced Kore, a cheaper line which was sold through Asos.  Her accolades were many including designing for the high-end Diesel Black Gold between 2009 to 2012having bought her own label back from Only the Brave just before. Her clothes attracted a celebrity clientele including Chloe Sevigny, Alexa Chung, Kate Hudson and Kirsten Dunst to name a few.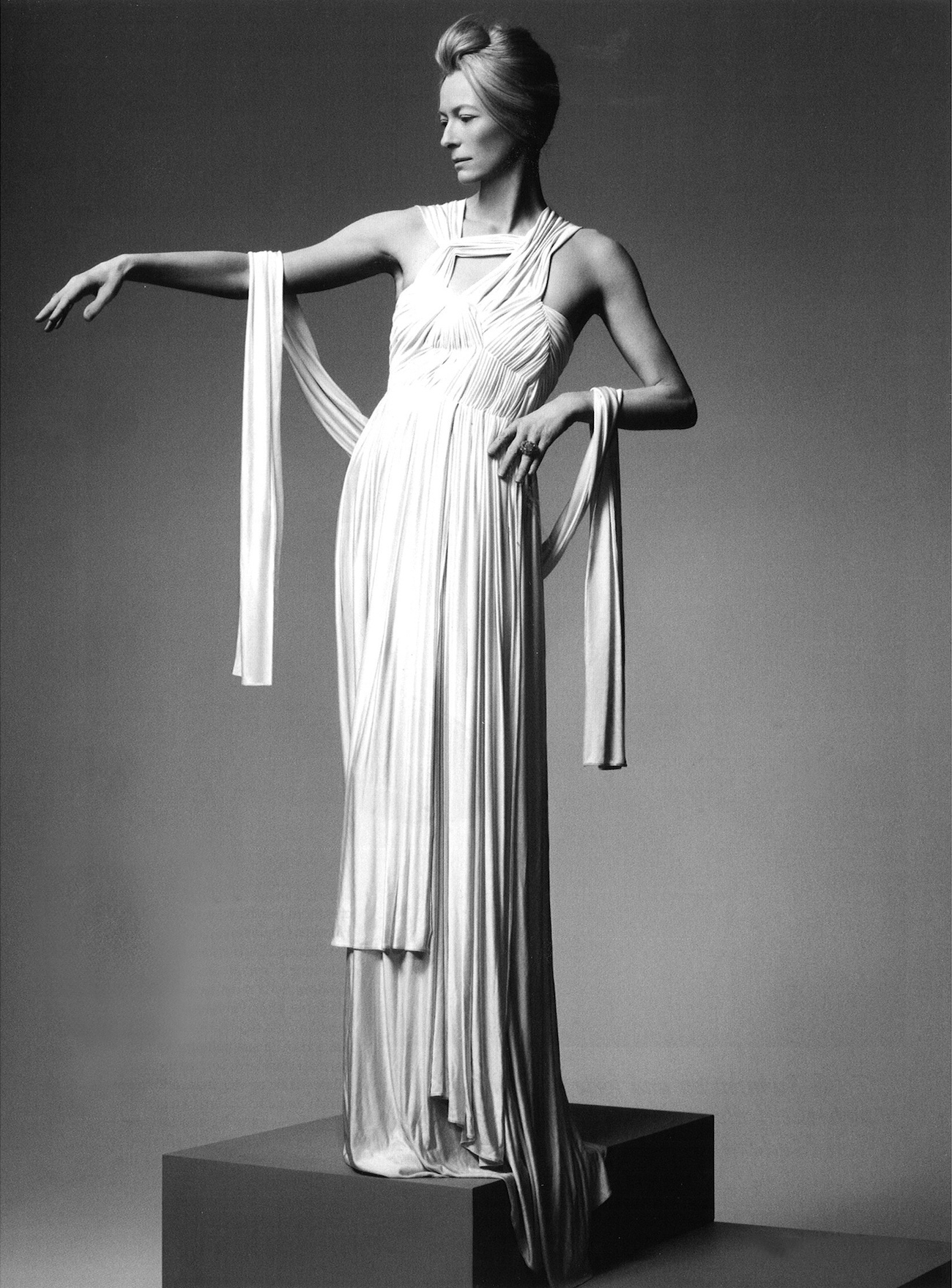 Her passing is a great loss for all. RIP.