The four groundbreaking finalists of the Arts Foundation's 2020 Materials Evolution Award presented their inspiring practices during a sell out event at the Design Museum last week produced by the Arts Foundation. Panellists Professor Rebecca Earley from UAL and Madeline Petrow from ethical clothing platform Mamoq joined the discussion, chaired by design writer and lecturer Monika Parrinder,  including the challenges they face building a business with social innovation at its heart.
An article by Design Week, who attended the event can be seen here.
Students, entrepreneurs, businesses and academics listened attentively while the talk centred on points of connection, what's at stake and how to accelerate a movement. How do materials designers work creatively with society at large? Can they address the social and environmental issues at the same time? How to find investment and scale these projects? And, how can we make it happen ethically, but fast?
Rebecca Earley, a judge for the award commented about the finalists, "These designers all represent the future of sustainable materials; from the environmental to the social. Addressing a range of issues from fashion waste to replacing plastics, revitalising communities and local industries, to looking after our elderly, they all think about material evolution as new systems and relationships. They have all crafted thoughtful responses to some of the most pressing problems of our time."
The award is part of the Arts Foundation Materials Evolution Award, an annual £10,000 fellowship for emerging innovators in materials supported by The Clothworkers' Company. The recipient of the fellowship will be announced on the 27th January at the Arts Foundation Awards where the runners up will all receiving £1,000. For information on past finalists visit here.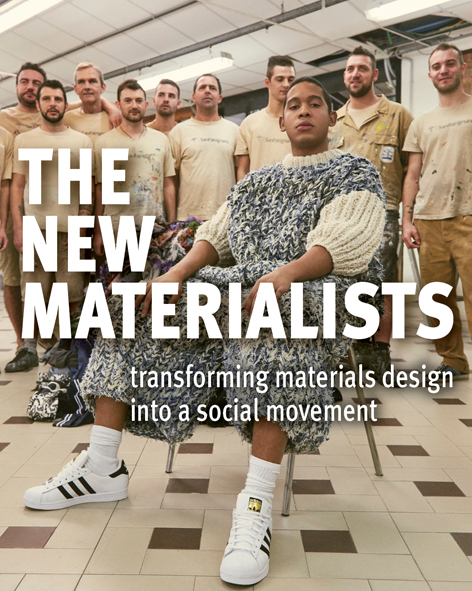 Images: Body image: Bethany Hughes design